The Gigi Ridgeway Fund
Thursday, March 8, 2012 @ 01:03 PM
http://www.facebook.com/GigiRidgewayFundraiser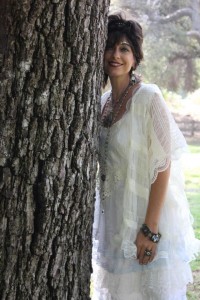 From 2011 to early 2013,  dearest Gigi had battling metastasized breast cancer which initially spread into her spine and bones. She underwent two long months of radiation a year ago as well as radical surgery last summer. She valiantly fought this illness and her mother Elizabeth is still caring for son, animals and taking care of everything in the house.  This family needs our help.
Elizabeth, Gigi's mother (70) is doing her best to keep the boat afloat, but it has become impossible for her to work full-time. Elizabeth has not been able to keep enough income stream flowing to cover their basic costs of living as well as all the money that went into additional therapies for Gigi while caring for her twenty-four/seven. In exchange for our contribution, Elizabeth has offered to do healing on cancer patients (in person or via phone).  We are accepting a few applications per month.
In addition, Elizabeth has been photographing flowers and creating limited edition prints on archival paper plus 5 foot original pieces gallery wrapped on canvas. They are truly gorgeous works of art. In an effort to help her at this difficult time, her friends are hoping to raise money by making these rare prints available via email, on Facebook, and other social media networks
as a TAX-DEDUCTIBLE contribution to fund. We know it is a difficult economic time for everyone, but we believe that by purchasing one of Elizabeth's works as a tax-deductible donation, we can all help alleviate Elizabeth's urgent and immediate financial needs during this very difficult time, and provide you with an incredibly magical and beautiful piece of art.
For original images on large canvases or to read more about Elizabeth feel free to browse her website at www.edevstudio.com.
Please donate in Gigi's name to the Elysia Skye Breast Cancer Organization and Include the name of the limited edition piece you would like.
Gigi's Fund will be received as follows:
$100.00 donation Archival Print 10″ x 15″
$500.00 donation Archival Print 20″ x 30″
$1,000.00 donation Archival Print 30″ x 40″
$1,500.00 donation Triptych "Illumination" 3″ x 20″ x 30″
Any help you can give would be much appreciated.  Whether it's $1.00. or $1,000.o0, please help!
Please send your contributions via paypal by clicking on "our donate" link or directly to donate@elysiaskye.org.

You may also mail a check to
Elysia Skye Breast Cancer Organization
5805 Whitsett Ave., #211
Valley Village, CA  91607
THIS IS 100% TAX DEDUCTIBLE CHARITABLE DONATION FOR YOUR 2013 TAX YEAR.
Please spread the word and copy and paste this to everyone you know!
With love and light, thoughts and prayers to our sweet Elizabeth and our angel Gigi.
Much sweet love.
Elysia