Tuesday, May 27, 2014 @ 03:05 PM
Hello beautiful community! I am so excited to share our newest project, which my Producing partner, Patrick Norman (Lakewood Films) brought to us. We are receiving donations through Paypal and re-launching our crowdfunding campaign in the near future. Read more... (299 words + 1 image, estimated 1:12 mins reading time)
Wednesday, January 8, 2014 @ 05:01 PM
Hello amazing and supportive community! One of the main things we teach through this non-profit is that stress, fear, worry, anger and any "negative" emotion, if not properly dealt with, will lead to illness. I am raising money for Lilian Lemer to keep her alive and well during a time of crisis and trauma. If we can relieve one of the many terrible things she is facing with the loss of her daughter, then we have helped save someone's life. Read more... (641 words + 9 images, estimated 2:34 mins reading time)
Monday, December 16, 2013 @ 07:12 PM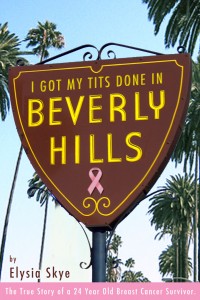 When I started putting this book together, I was twenty-four years old. Less than two weeks away from my twenty-fifth birthday, and eleven months after my first surgery for stage three breast cancer. It originally began as a journal when I was diagnosed. Then, as I grew more depressed and pieces of my life started to fall apart and affect me more, I stopped writing. I don't know why. Maybe I was too sad to write. Maybe I didn't want to remember. Read more... (756 words + 2 images, estimated 3:01 mins reading time)
Wednesday, October 9, 2013 @ 11:10 PM
My oncologist (Dr. Philamena McAndrew) just shared this website with me http://www.rubonnipples.com/
How cool is this?!?!  For women who can't afford or choose NOT to get nipple tattoos, these are so life like and will add so much confidence in intimate situations, or even something simple like a spa day or the gym shower.  No props lost to the ladies who rock the nipple-less boobies with all the moxy in the world! But I know that is hard for a lot of women. Read more... (162 words + 1 image, estimated 39 secs reading time)
Friday, April 19, 2013 @ 02:04 PM
What would we have done this week without Laura Guerrie from Rebel Belle Weddings?!  http://rebelbelleweddings.com/2013/04/a-wedding-stolen-by-cancer-crowdsourced-and-given-back/
We have been working together since the second week of April on creating the Wedding of a Lifetime for cancer patient, Jennifer Batugo  and her fiance Brian Gargano.  This journey of creation has been a learning experience like no other, and proof that human kindness and generosity has not gone out of style.  In fact, it seems to be trending more than ever! Read more... (794 words + 1 image, estimated 3:11 mins reading time)
Thursday, April 11, 2013 @ 12:04 AM
If you were told you might only have a few months to live, what would you do? For Jenn and Brian, they are planning the wedding of a lifetime.
Read more... (589 words + 1 image, estimated 2:21 mins reading time)
Tuesday, February 5, 2013 @ 06:02 PM
Thursday, May 10, 2012 @ 06:05 PM
If you know any woman currently undergoing chemotherapy, please pass the word to her that there is a cleaning service that provides FREE housecleaning – once per month for 4 months while she is in treatment. All she has to do is sign up and have her doctor fax a note confirming the treatment. Cleaning for a Reason will have a participating maid service in her zip code area arrange for the service. This organization serves the entire USA and currently has 547 partners to help these women. It's our job to pass the word and let them know that there are people out there that care. Be a blessing to someone and pass this information along.

http://www.cleaningforareason.org/ Read more... (143 words, estimated 34 secs reading time)
Thursday, March 8, 2012 @ 01:03 PM
http://www.facebook.com/GigiRidgewayFundraiser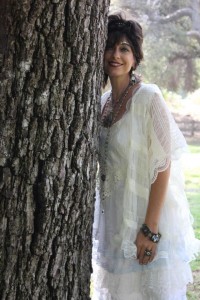 From 2011 to early 2013,  dearest Gigi had battling metastasized breast cancer which initially spread into her spine and bones. She underwent two long months of radiation a year ago as well as radical surgery last summer. She valiantly fought this illness and her mother Elizabeth is still caring for son, animals and taking care of everything in the house.  This family needs our help. Read more... (452 words + 3 images, estimated 1:48 mins reading time)
Wednesday, October 19, 2011 @ 02:10 AM
THE ELYSIA SKYE GUIDE TO A SELF-BREAST EXAMINATION
AKA
SQUEEZE YOUR TITTIES AND MAKE SURE THEY'RE GOOD TO GO!